A peacock feather earring will add drama to your outfit. These earrings are light and comfortable to wear. If you aren't familiar with how to make peacock feathers, you can read the following tutorial to learn how to make them. Once you've mastered the basics, you'll be able to make your own designs. Be sure to read the full tutorial to find out what materials you need.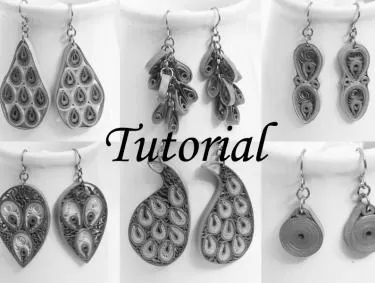 For the wrapped loop, start by wrapping the tail of a headpin wire over the earring wire. Use wire cutters to remove the tail. Next, open a loop on the earring wire with chain-nose pliers and turn it out like a door. Avoid pulling the loop too hard as you may lose its round shape. Once you've created the loop, feed the peacock feather through the loop.
Peacock feathers are easy to work with and come in a variety of beautiful colours. They can be used to make earrings with a multitude of beads or in combination with other types of materials. You can also make long earrings with several layers of feathers, extending past the shoulders. In addition to peacock feather earrings, you can also make matching bracelets for the same look. This jewelry making tutorial will teach you how to make a pair of beautiful and unique earrings.